CLINICS 2019 - SIGN UP WHEN YOU GET YOUR TICKET APRIL 1ST!
IMPORTANT NOTE:
You MUST purchase a FESTIVAL TICKET online if you are also going to sign up for one more more clinics. Festival tickets are the first option in our ticket sales app, listed under the full date range of the festival (July 10-14, 2019).
Kids under 13 cannot participate in a clinic without a parent/guardian present. Youth ages 13+ are welcome to participate in Youth clinics if they have the required experience level and permission of their parent/guardian.
with Brooke Davidson at the Bhava Shala in Lander: Practice flexibility, strengthening, and relaxation techniques in this serene space. For anyone!
Wednesday, 3:00-4:30pm @ Bhava Shala (111 S 1st St, Lander)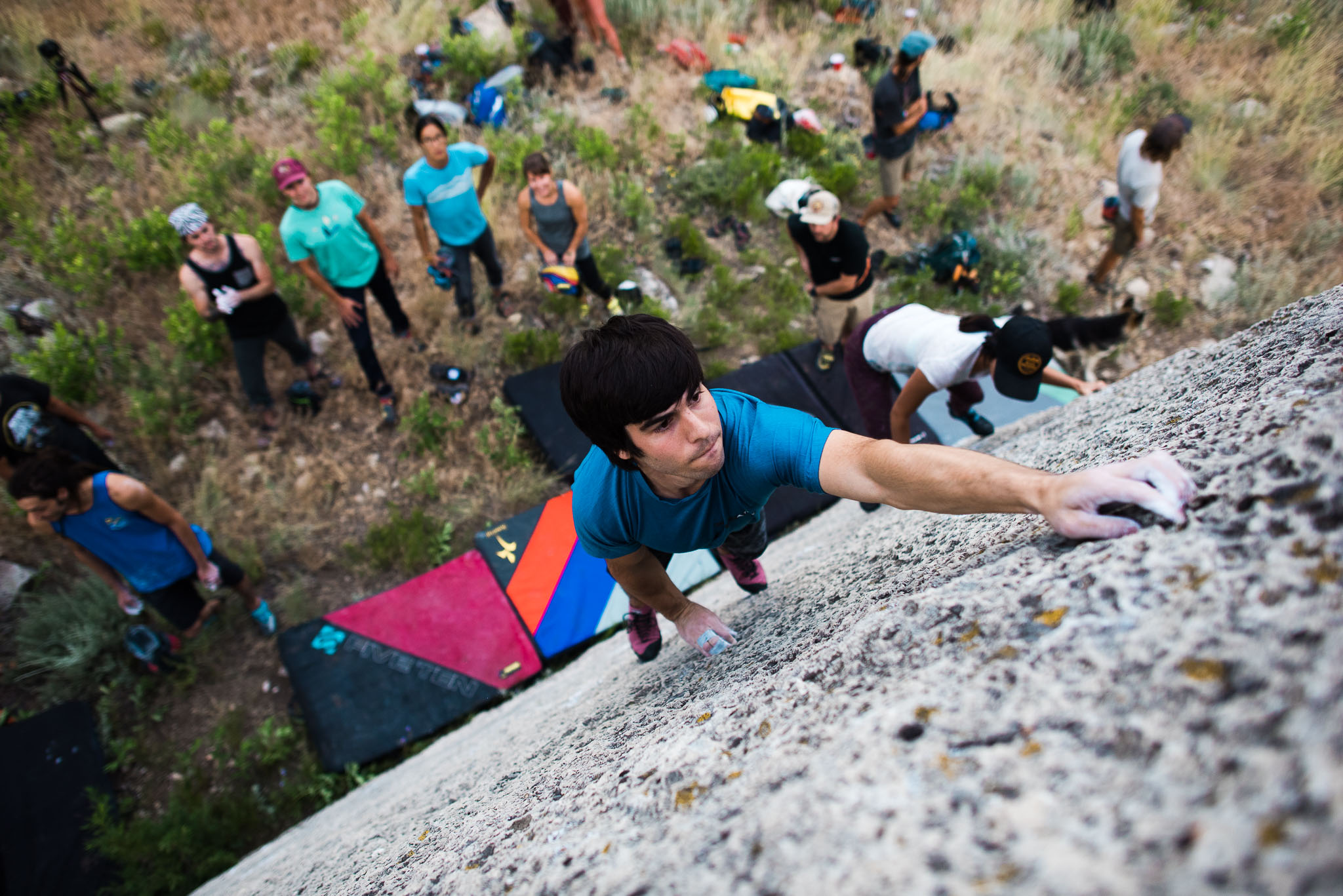 at Cheesegrater Boulders in Sinks Canyon: This exclusive night-time bouldering event is always a favorite if it doesn't get rained out. Enjoy Upslope brews, bouldering, a mini-trade fair, good company, and lots of free swag! By signup and shuttle only.
Wednesday @ 7:30pm -12:00am in Sinks Canyon! (Shuttle pick up on Main Street)
Clinics will be available April 1st, 12pm MST 2019 - First come first serve
Disclaimer: Participation in clinics, comps, any activity listed on this website and subsequent climbing activities associated with the International Climbers Festival (ICF) are completely voluntary. It is the responsibility of climbers, participants, clinicians, and climbing volunteers/professionals to determine their individual suitability for any climbing activities as well as the suitability of their partners. Participants understand and agree that CWCA its officers, trustees, agents, directors, staff, employees, including volunteers and interns make no guarantee or warranty regarding other participants' judgment, ability, or competence. CWCA disclaims all warranties (both express and implied) including, without limitation, warranties of merchantability and warranties of fitness for particular purpose. All parties participating in this competition, auction and subsequent rock climbing activities agree that CWCA has no responsibility for the actions of any participant. Each participant in this competition, auction and subsequent climbing event takes responsibility for their own actions and is responsible for making the decision to climb with any other during the day of climbing. CWCA does not require that any two individuals climb together and will return any participant's donation made during the auction should an athlete or participant determine the other is not a suitable climbing partner. Remember, rock climbing includes risks. You are responsible for your own decisions.