Central Bank & Trust Annual Art Crawl
Thursday, July 11th, 2019 from 3:30pm - 6pm
Art, Food, & Creative Fun from the climbing community to Lander's Main Street
The Central Bank & Trust Art Crawl is an annual art, food, and sidewalk sale on Lander's Main Street that coincides with the International Climbers' Festival. It is a chance for artsy climbers, small climbing businesses, and local Lander artists and artisans to share and sell their work. Previous art crawls have brought upwards of 1000 people to Lander's Main Street, a fantastic opportunity for Lander's businesses in addition to the participating artists!
The Climbers' Festival wouldn't exist without the generosity of Central Bank and Trust (see the whole story here) . The friendly attitude of this community oriented bank is displayed during the Art Crawl, with free food and drink inside the bank.
"This might be the coolest bank I have ever been to."

- Conrad Anker, 2014 Art Crawl Attendee (and Montana resident)
Interested in participating? For details on opportunities email: BECCAWMEIER@gmail.com


Catherine Widner
Catherine Widner is a Salt Lake based artist, art educator, climber, and owner of Honeysuckle Handmade Studio. She earned her B.F.A from the University of Tennessee with a concentration in Printmaking and Drawing. Her handmade books, pottery, and earrings are all inspired by outdoor spaces and climbing. "I prefer to be outside, exploring, and making things in the places I love the most."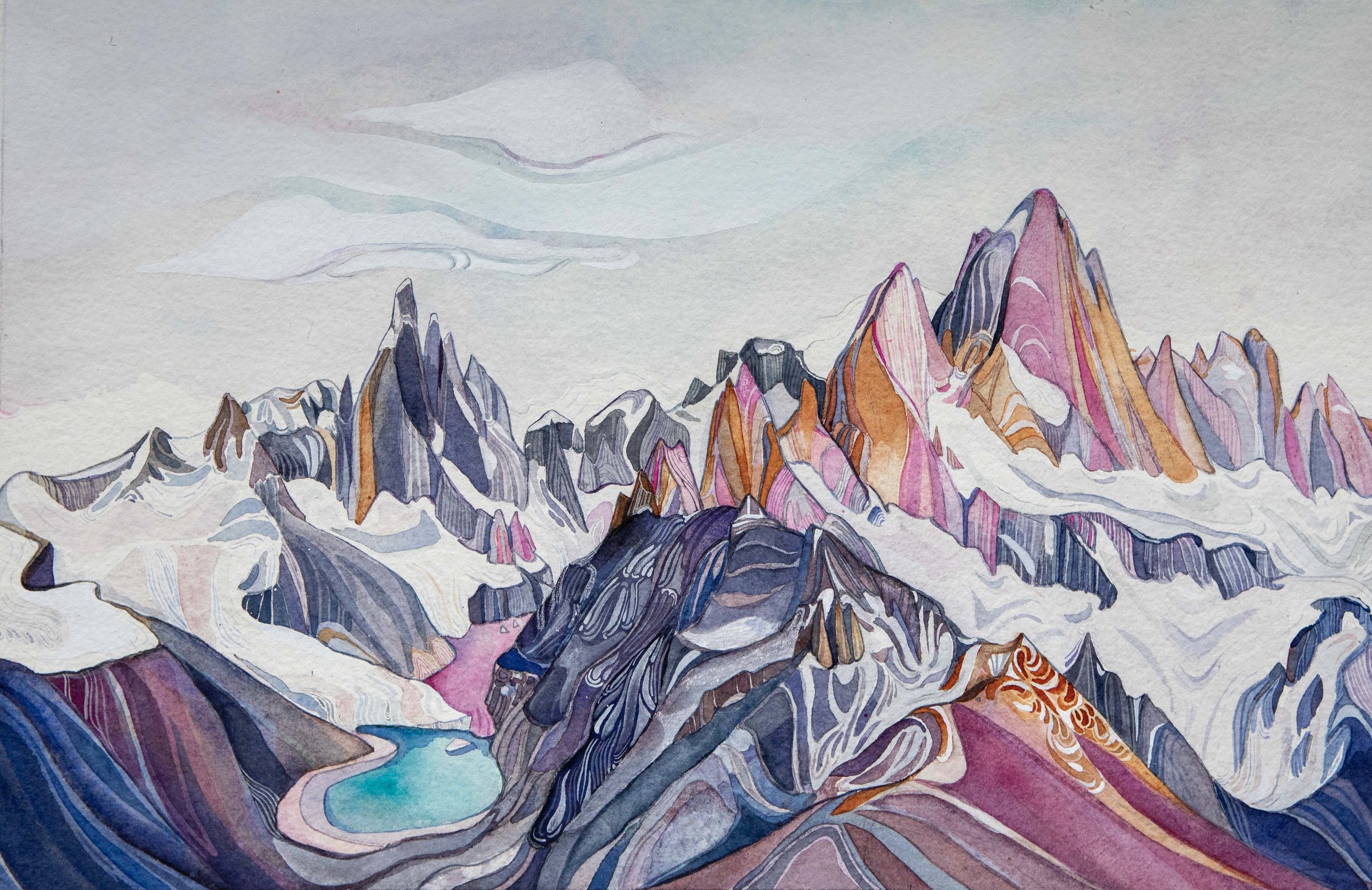 Rhiannon
I create surreal interpretations of the landscapes I adventure in. Climbing and art are extremely interconnected in my life. I use the landscapes I climb in as a framework to paint my experiences into. When I'm painting (post adventure), I try to step back into the mental space I was was in, re-living emotions like excitement, fear, or pride and letting that lead me. I see climbing as a creative and emotionally deep experience: painting is how I give that experience a voice.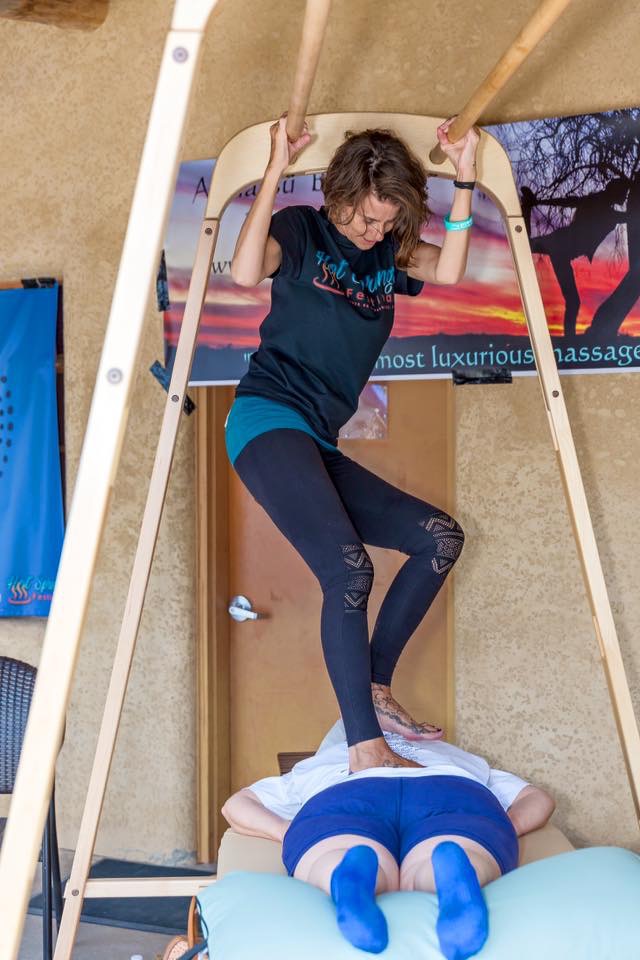 Sassi Mari & Paul Sather
Paul Sather
After doing Therapeutic Bodywork for over 2 decades and studying with many teachers to learn a variety of modalities, Paul's unique style incorporates his vast knowledge & experienced intuitive wisdom.Specializing in Myofascial Release Work that incorporates Somatic, Polarity and Manual Therapy of the Cherokee, Ayurvedic and Eastern Medicine Traditions, his work is always individualize depending on your needs Sazi Marri
Offering deliciously deep massage with her feet, Sazi has become certified in every barefoot massage modality she could find in order to address tissue issues in a truly unique, intuitive and effective manner. If you've wanted to try Barefoot Massage, or just can't seem to ever get a massage deep enough, this is a wonderful opportunity... but come early to sign up because slots fill up fast!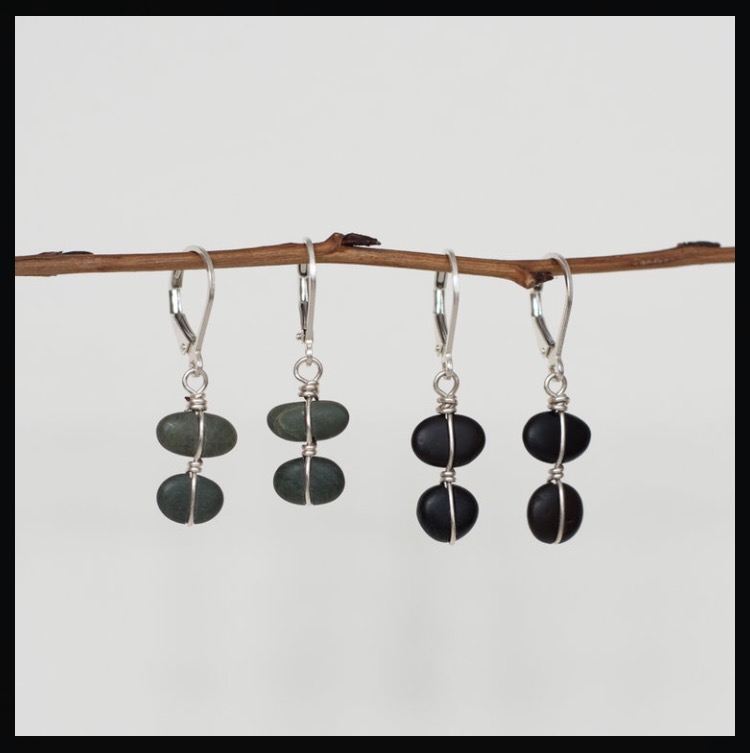 Kate Rutherford
Suspended Stone Designs are simple, elegant, durable beach stone jewelry for the climbing and outdoors community. Each piece is unique, naturally polished by the sea and hand crafted by professional rock climber Kate Rutherford.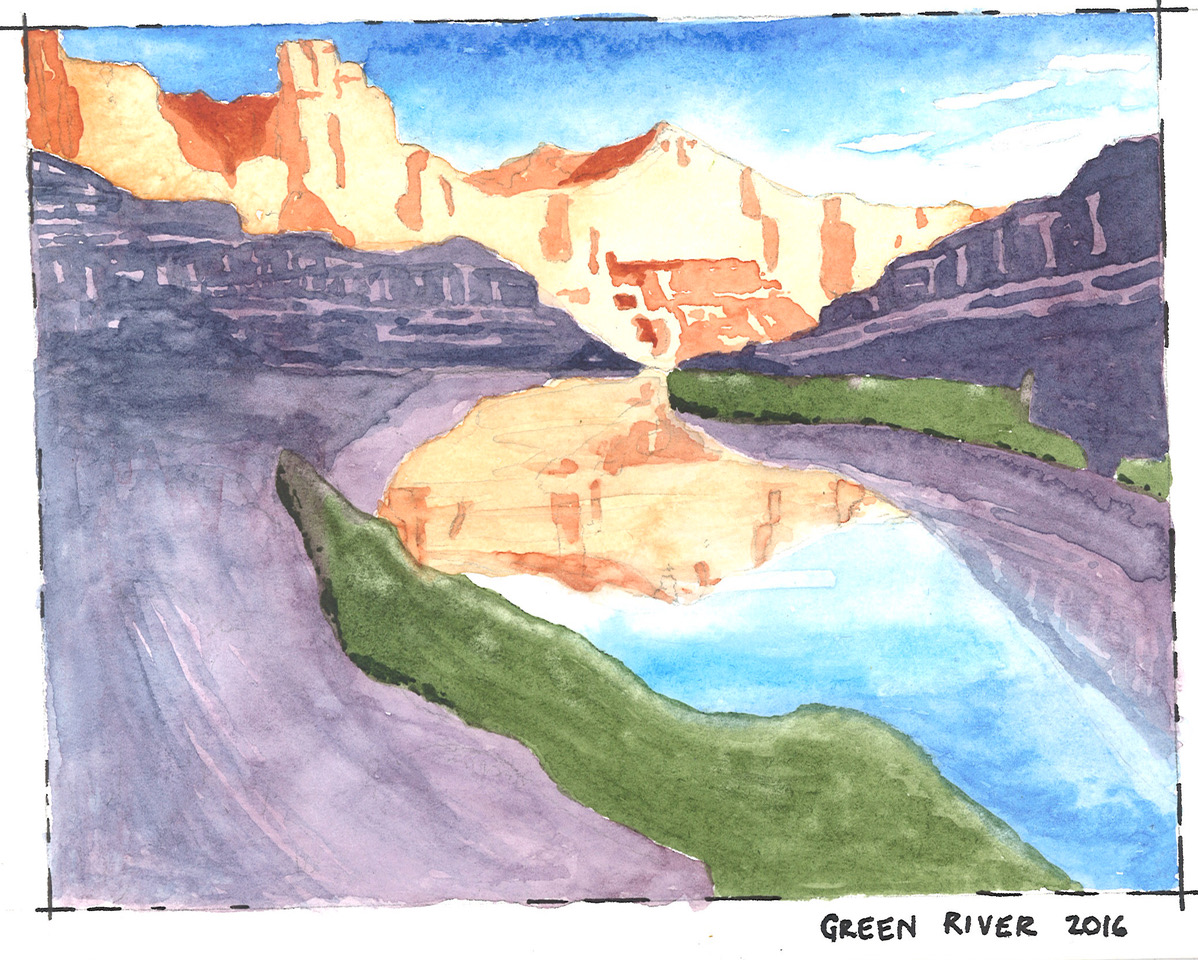 Sarah Carpenter
Sarah Carpenter is an outdoor enthusiast based in Victor, ID. She has been inspired to paint through her travels. When she is not painting or doing other crafts, she is running the American Avalanche Institute, ski guiding, climbing, or trying to spend time outside
Matt Ellsworth
We believe art has the capacity to shift perspectives. Katherine Homes puts a spotlight on threatened wildlife, wildlands and the importance of conservation efforts through affordable and functional design. How? By using products as billboards for these important messages, igniting conversation, and converting it into positive action.
Shante Eide
I am an abstract and contemporary landscape painter from California, now living in Las Vegas close to Red Rock Canyon. I spent the bulk of my early twenties in the Sierra Mountains, the Rocky Mountains, and the deserts in between. In 2016, I took a trip to Patagonia and fell in love with the rugged Andes Mountain Range. I create artwork as I travel through landscapes; all artworks are created either on-site or from photos taken by myself or my traveling companions.

I began oil painting at eight years old and really, have never stopped. I have bachelor's degrees in fine art and art history from San Francisco State University and studied art abroad in Scotland. College is where I first learned how to use acrylics, after a decade of only oil painting. I now tend to focus heavier on acrylics, ink, and gouache as these mediums are easier to travel with (oils are nearly impossible). When I have more time in my studio though, I do like to bring out the old oils. All of the paintings I create that include ink have been drawn with a calligraphy pen, the type you dip into a bottle of ink. I love the effects I can create with calligraphy pens, and how I only need to bring along one wherever I go while I'm out traveling.
Shannon Kelly
Originally from Tennessee, I moved out west to attend college in Boulder, Colorado, where I received a degree in evolutionary biology and ecology. My love for climbing, skiing, horseback riding, and the outdoors eventually led me to currently residing in Lander, WY. Throughout my travels and schooling, art has always been a huge passion of mine. The environment around me constantly inspires me, and I try to incorporate that into my art to bring about awareness in the viewer. I love combining my education and my artwork in a state of surrealism; a dreamlike interpretation of what I am seeing in my imagination. I like to use bold colors and complicated lines to depict this. I want to portray what I am feeling as well as what I am seeing. There is a quote by Tom Robbins, which has been a source of love and inspiration for my work. It says: "The function of the artist is to provide what life does not".
Mary Felker
Mary Felker's is a celebration of the places that make us feel like we are at home with a focus on the desert southwest. Based out of Las Vegas, NV Mary find inspiration from Red Rock Canyon a very popular Rock Climbing meca and find its mojave plants like the prickly pear, yucca, and joshua trees enlightening. You can find Mary's art on Instagram @MaryOnAdventures
Glenn Ritter
Hopelessly in love with climbing for 32 years now, Glenn Ritter started Connect Climbing just last year. We create unique and artistic climbing clothes and accessories featuring both our own art and that of guest climber-artists from around the country.

Connect Climbing was founded on the concept of creating a great little climbing brand focused on the core values of supporting the climbing community and the crags on which we play.

We believe in stewardship and advocacy for protecting our amazing climbing resources. We do this through our own actions (re-bolting, trail days, anchor replacement) and the support of climbing organizations such as the Access Fund and a number of regional climbing coalitions. Many of our designs depict local climbing areas around the nation, including Wyoming, and 20% of all Connect Climbing sales go back to the community!

We are proud to support climber-artists and look forward to providing a canvas for more guest artists as we grow!

See you all at the crags!
Kate Tierney
High Lonesome is a one woman show owned and operated by Kate Tierney.
Spending a great deal of her time traveling and climbing, her craft became a way to remain creative while traveling the country in her red van.
All pieces are heavily influenced by her travels and, because all are made by hand, no two are alike. With metal, glass, and natural stone, she emulates the beauty of the landscapes in which she spends her time.
Erica Lyon
Erica Lyon is a professional visual artist and visual art instructor at Ben Lomond High School in Ogden, UT. As an artist, she prefers working with watercolor and pen. Outdoors she enjoys mountain biking, climbing, and hiking with her husband and their dog, Griffin. Erica is also heavily engaged in the community, volunteering on various boards and committees including the Ogden Trails Network. For her efforts in, and the impact of her work she has revised numerous awards including Ogden City School District Outstand Teacher award 2014, Ogden City Mayors Awards, Arts Educator of the Year 2016, Nurture the Creative Mind Utah Secondary Art Educator of the Year 2018, and Eccles Comunity ArtCenter Teachers of the Year 2018. Erica has beautiful and seamlessly connect her professional work with her community passions, passing these lessons onto the students and colleagues she works with.
CC
I have lived in Lander on and off for the last 5 years. My favorite time of year is when all the wildflowers bloom and they dust the land with their bright colors. The otherwise brown or snow-covered hills are brought to life with greens, yellows, and purples, and you have to be quick to enjoy the sweet but fleeting flowers. I am inspired by these wildflowers and have taken to embroidering them. Putting them on hats is a fun way to wear flowers all year long!
Lyndsey Cutler
Owner and artist of Fern Point Pottery, Lyndsey Cutler currently lives and works in Chattanooga, TN. Existing as both an artist and a climber, many influences of her work are drawn from the flora and fauna of the places that climbing has taken her. The colors and glazes used are often inspired by favorite climbing destinations, rock formations, and wild foliage. As someone who lives life "on the go" function is a primary focus when Lyndsey considers design of pottery. Therefore, each piece is not only meant to be admired for its unique qualities, but also meant to be used everyday. While creating each piece, a relationship between the artist and the clay is fostered during the throwing, firing and glazing process. Lyndsey's hope is that her pottery will be both cherished and used to cultivate new experiences and memories for years to come.
Katie Johnston
After graduating with a BFA in Metals from SUNY New Paltz, I left my job as a bench jeweler at a small designer jewelry studio in New York, with the dream of starting my own studio in my hometown of Salt Lake City.
in 2014, K Johnston Jewelry was born in a tiny basement studio.
My jewelry and small metal work is heavily influenced by the natural world, specifically the flora and fauna of the American west. I am inspired by wildness; wild spaces, wild creatures, wild people, and my work focuses on incorporating these themes into high quality and unique jewelry handmade from silver and stones, with an emphasis on design and craftsmanship.
Alchemy: An Artists' Co-op
Alchemy: an artists' cooperative is owned and operated by 12 Lander artists working in many different media, including textile, pottery, 2D and 3D, glass, jewelry and woodworking.
Sophie Binder
I am a free-lance designer /illustrator and a native of France. After working in France, then in Italy, I came to the United States where I have lived for almost 30 years working on projects throughout the world.
My work has also brought me close to conservation, non-for-profit organizations and the outdoor industry.
Sketching and illustration have always been at the core of my life, both professionally and privately. In 2001, I put my belongings in storage and embarked on a 14-month "field study" and circled the globe on my bicycle with sketchbooks and watercolors stowed in my bike bags. A self-published a book about my adventure came out in 2013: "The World, two wheels and a sketchbook".
I currently live in Saint Louis, MO where I freelance in graphic design, illustration, and commissioned art – the most recent pieces using a technique mixing pyrography (wood burning) and watercolor on maple.
When not working, I split my time between my passions for rock climbing and art.
Alyse Dietel
My name is Alyse Dietel, and I'm a self-taught artist from San Jose, California. I have always loved to draw, but have only very recently begun to pursue a full-time career in art. I am also a rock climber and love the outdoors, and my passion for nature and wildlife has been the main source of inspiration for my paintings and illustrations. Because of climbing I have visited many wild and undeveloped places that few get to explore, and in my art I try to convey the sense of awe and wonder I feel when experiencing a new landscape.

Finding my own illustrative style has been a lifelong journey, and most of the personal style development has happened this past year. Recently I have had a piece accepted to the Yosemite Renaissance, and am extremely excited to merge my passion for travel with my love of art this year during two artist residencies in France and Iceland. My goal as an artist is to travel the world and paint in exotic and unique locations while drawing attention to the need to conserve and protect our natural environment.
Samantha Rastatter
I learned to knit at the age of eight and have not been able to give up fiber arts since. I love to explore new techniques and forms which led me to crochet and eventually weaving. Recently, my energy has been focused on my weaving. I enjoy experimenting with texture and color in my projects and try to use locally sourced materials as much as possible.
Bryce Randall
Neon is a small operation that's dedicated to making premium custom climbing accessories. Neon Climbing Accessories are available in the greatest colors and made to the custom color specifications of each customer. We inject perfection and love directly into our products and deliver products that are both functional and more aesthetically pleasing than the competition. Our products are available in a huge range of color schemes that are guaranteed to satisfy.

Each product is made with quality craftsmanship and materials to bring you only the highest quality of products possible. Neon climbing products are meant to last a long, long time, and backed by a lifetime guarantee.

At Neon we are committed to producing only top quality gear, an alternative to mainstream industry. Neon is influenced by the climbing underground and we work to promote individuality and a product that can be a reflection of your personality. Although Neon is a tiny operation we take special care and ensure every single product is perfect and a positive representation of that hardwork we deliver. We pride ourselves in a complete guarentee that each product will meet your expectations in appearence, craftsmanship, and color or your money back.
JD Borgeson
JD Borgeson is a Professional Engineer and climber from Little Rock, AR. He enjoys drawing/painting and photography as side hobbies. His paintings vary greatly in subject matter and medium, ranging from watercolor and oil still life, to portraits, to ink and water color mixed media. This range is a reflection of his natural curiosity, unquenchable as with in climbing, which leads to constant shifts in discipline in order to keep the psyche alive.
Erica Shockley
My business consists of legally gathering (a.k.a. rockhounding) stones/minerals from areas, taking them home, cutting, shaping, polishing and then wire wrapping them into a beautiful and unique pendent. Each pendent is one of a kind because no stone is the same. Each cut of the stone reveals a new portrait for me to frame.
Cathy Green

Cathy is an artist who expresses herself in several
art mediums. She loves jewelry using fine silver. Her jewelry
pieces tend to be whimsical and may put a smile on your face.
Her second passion is painting specializing in pet portraits.
She grew up in south Florida. Moved to North Carolina in 2003
and has loved everything about it. She has always been around
the arts, starting at a young age working with clay. She
obtained a degree in Art Education and has mastered many
different art mediums. Currently she continues making jewelry
using fine silver and passionately involved in painting.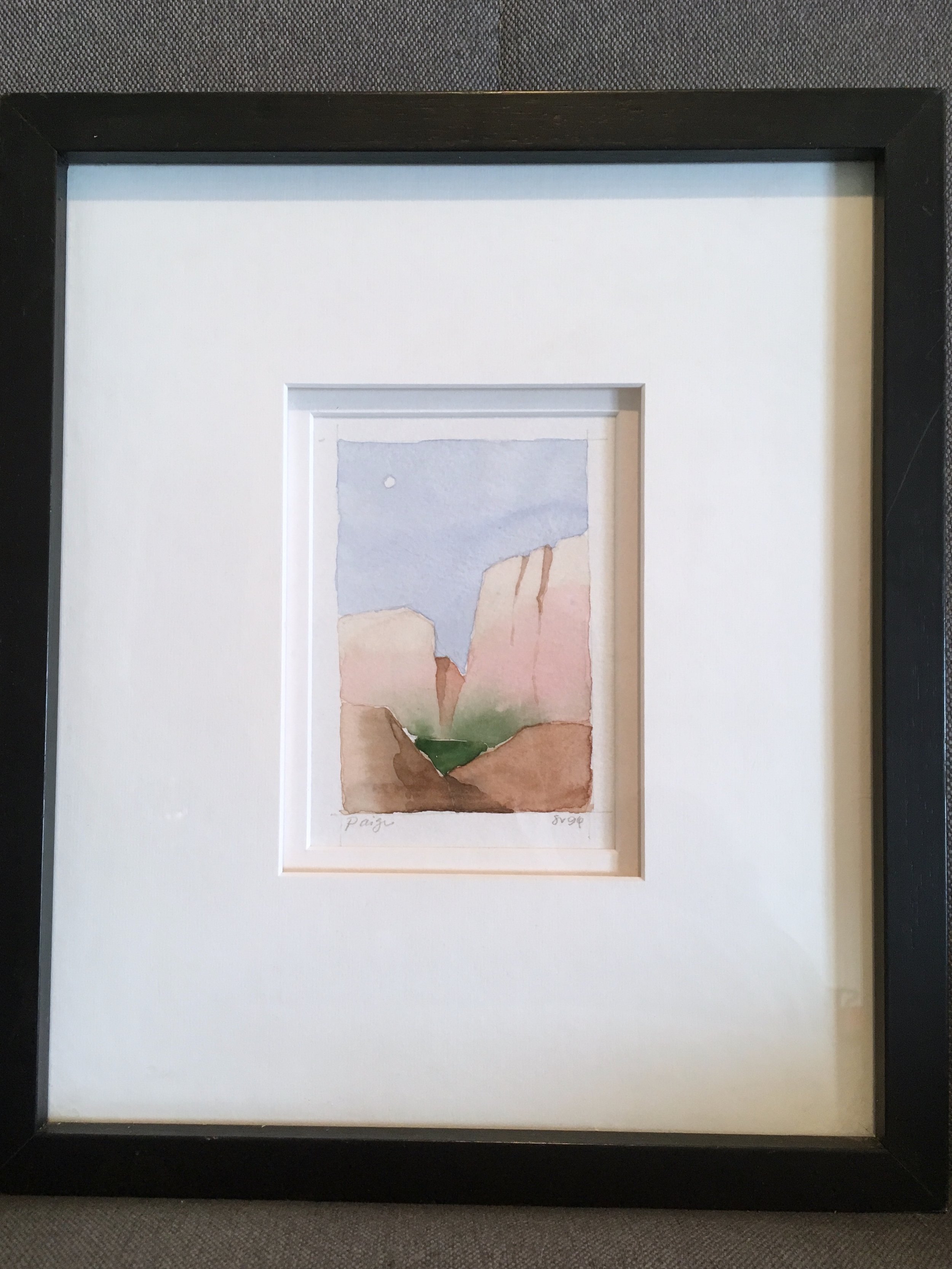 Erin Bohler
I was raised in California and Wyoming, and received a degree in Fine Art from CU-Boulder. My earliest memories are of traveling through the California desert in my dad's CJ 7 Jeep with the top open to the sky, the horizon unbroken by any man made structure. I paint this openness and freedom as I've experienced it living and climbing in these incredible desert and mountain landscapes.
Erin Elizabeth Flettrich
I have been climbing for about 5 years and am currently employed as a manager and the "resident artist" at High Point Climbing and Fitness in Chattanooga, TN. I started drawing on the announcement chalkboards at work for fun, but it quickly turned into a serious aspect, and the best part, of my job. Art has always been a part of my life--I studied it seriously in high school and started out as an art major in college. However after my first year, I decided to switch my major to pursue linguistics. Until the fall of 2017, I had believed art to be a lost passion.

My job at High Point has encouraged me to combine my love of climbing with my desire to draw. This has been an exciting pursuit, and I am looking forward to continue on the adventure.
Hunter Alexis
Hunter is a self-taught photographer and jewelry designer based in Burlington, Vermont. Her work focuses on the intersection of nature and light, inspired by her love of the natural world and the adventures she has in it. An avid climber, Hunter started taking photos to document her climbing trip travels, and designing jewelry that fit her lifestyle. The two artistic media allow her to combine her love of nature, art, and climbing.
Each piece of jewelry is handmade, and Hunter sources her materials from small businesses. Whenever possible, she uses salvaged and second hand materials to minimize her environmental impact and keep materials out of the waste stream.
Hunter's photography is printed on 100% recycled paper, and the proceeds from each of her prints go towards planting trees in deforested zones.
When not creating art, Hunter works as the head coach of a youth climbing team, and as the in-house photographer for an adaptive sports organization that supports athletes with disabilities.
Hannah Dwyer
Hannah Dwyer recently settled in Lander after a few years of living on the road, climbing and making art. She is passionate about sharing her art with people she meets along the way and makes work that relates to climbing, nature, and life on the road. Most traveling climbers aren't thinking about hanging up artwork in their van, but Hannah is trying to change that mentality by creating work that travels well with you: small prints, cards, handmade journals. Her work is meant to inspire you to see the beauty in this amazing lifestyle that climbing provides, but not without a nod to organizations that help us live it. Hannah always donates a portion of sales to the Access Fund, and during the ICF a portion will also be donated to the Central Wyoming Climbers' Alliance
Elisa Halemeier
Weekend warrior, teacher during the week; seeing adventure in both realms. I cherish community, desire to grow, and seek to learn. I find latitude to process and grow outside the confines of buildings; breathing fresh air. Spirit, body, and soul wrestling with rocks, feet moving across landscapes new.

Perhaps in all of this I find the true expression of myself. Community to support my growth. Freedom to roam and space to grow. Art to help process it all.
Snow Deep Designs
I am a screen-printer, painter and photographer. Snow Deep Designs is my screen-printing business where we do custom printing, original designs, and teach classes. I use both my painting and photography backgrounds in my screen-printing to create designs for printing on t-shirts, posters, cards, patches, and more. Snow Deep Designs generally celebrate Lander and Wyoming culture and landscapes. We also love gardens, bikes, and the 4th of July.
Alejandra Tibaudin
My name is Ale, I'm from Ushuaia, Argentina and recently moved to Wenatchee, WA. The Pacific Northwest makes feel at home and I can't stop admiring the mountains and trees of this part of the world. When I was 18 I started hand-painting t-shirts to pay for my first backpacking trip to El Chaltén. After more than ten years, I still enjoy making t-shirts and I've also been painting more on paper, making small illustrations.
A. Lee Russell
Take ON Apparel, created by A. Lee Russell, is an apparel company devised on the Western Slope of Colorado. A. Lee wanted to create a brand that embodied the experiences and climbing culture that she is inspired by. In combining her illustration and design background with climbing, she hopes to continue to bring a new voice to the outdoor inspired apparel world.
Julianne Mahoney
Dirt Chalk Bags is a woman-owned and operated company selling handmade, eco-friendly, and artist-designed climbing bags as unique as climbers are themselves.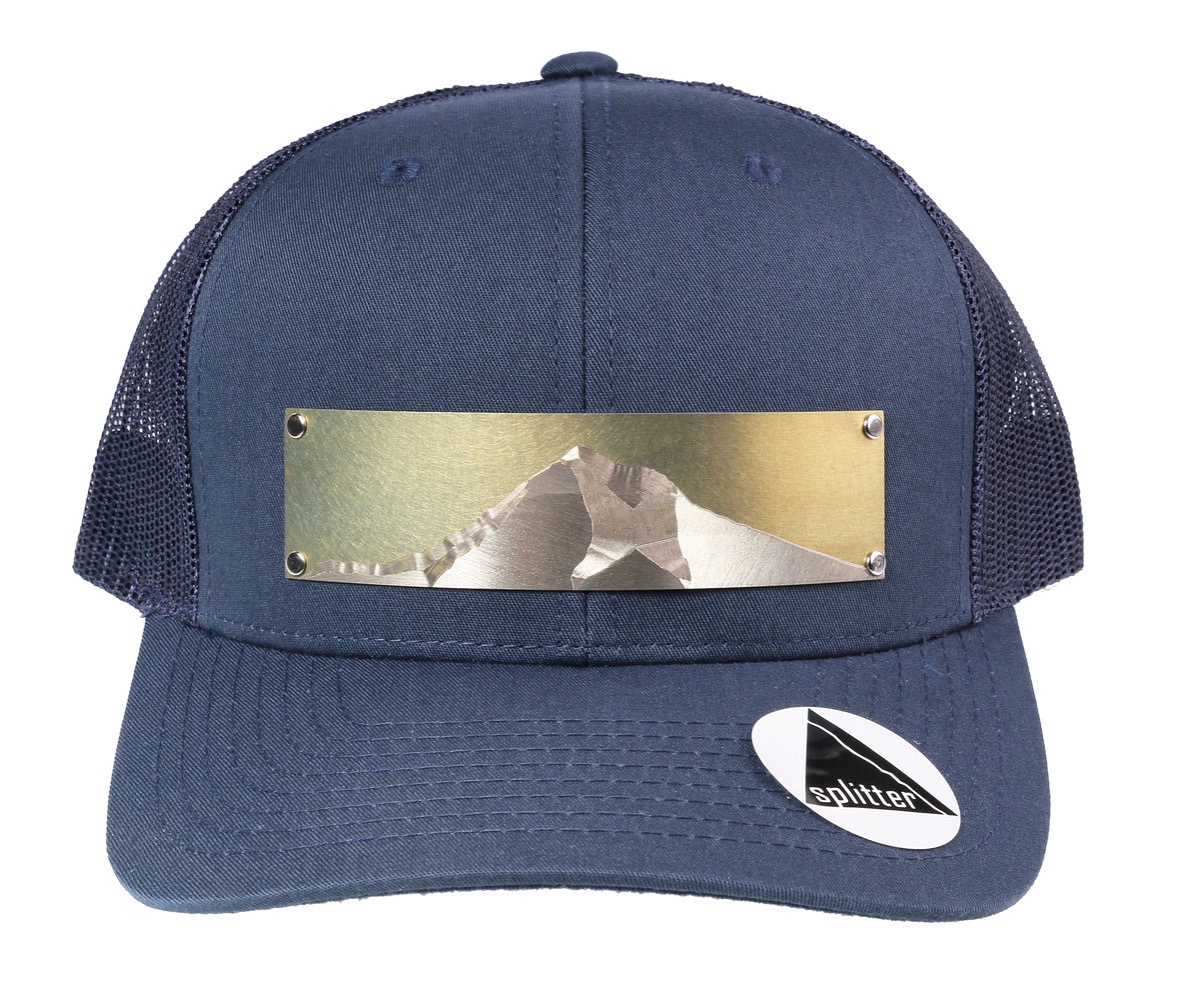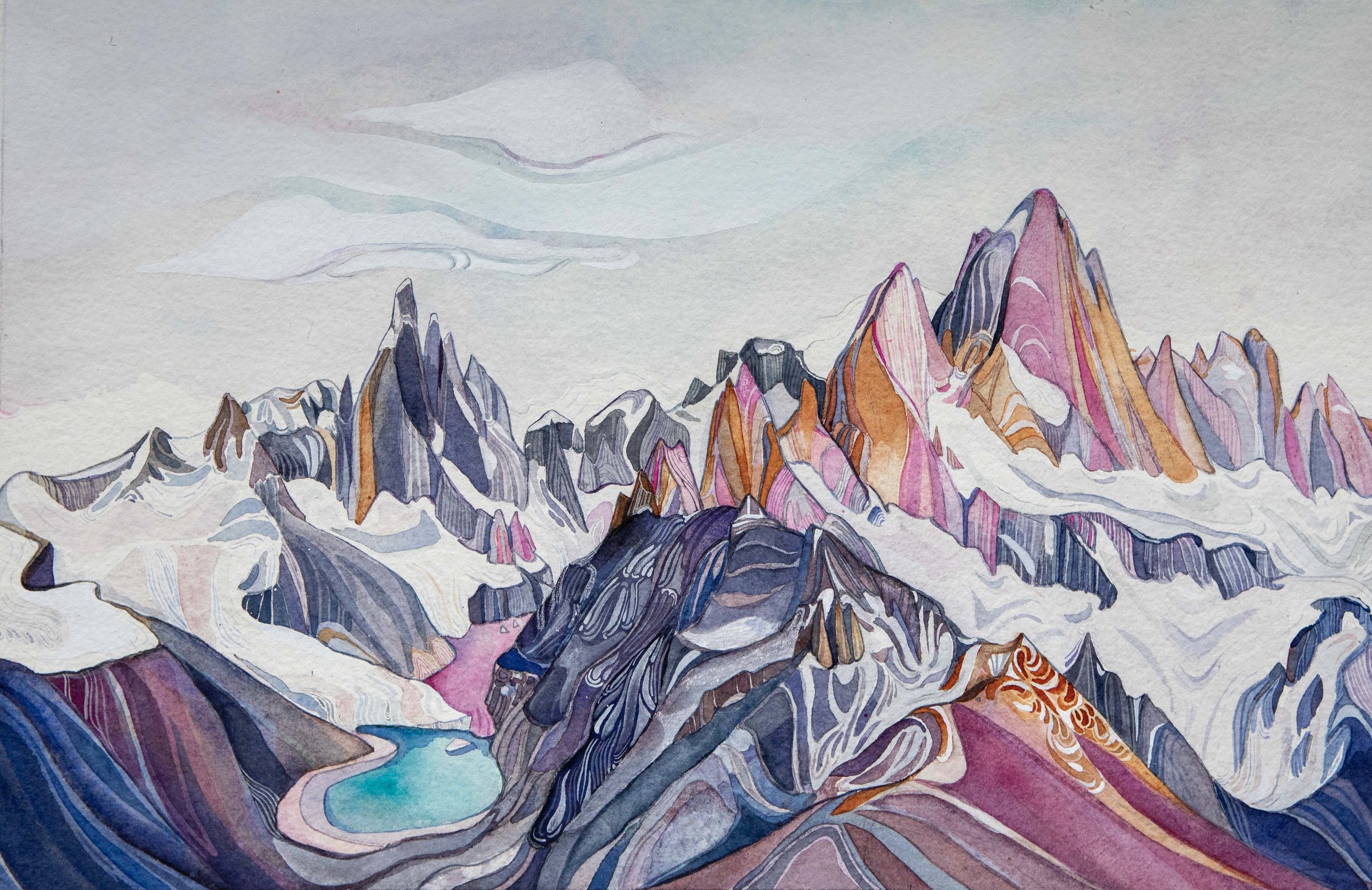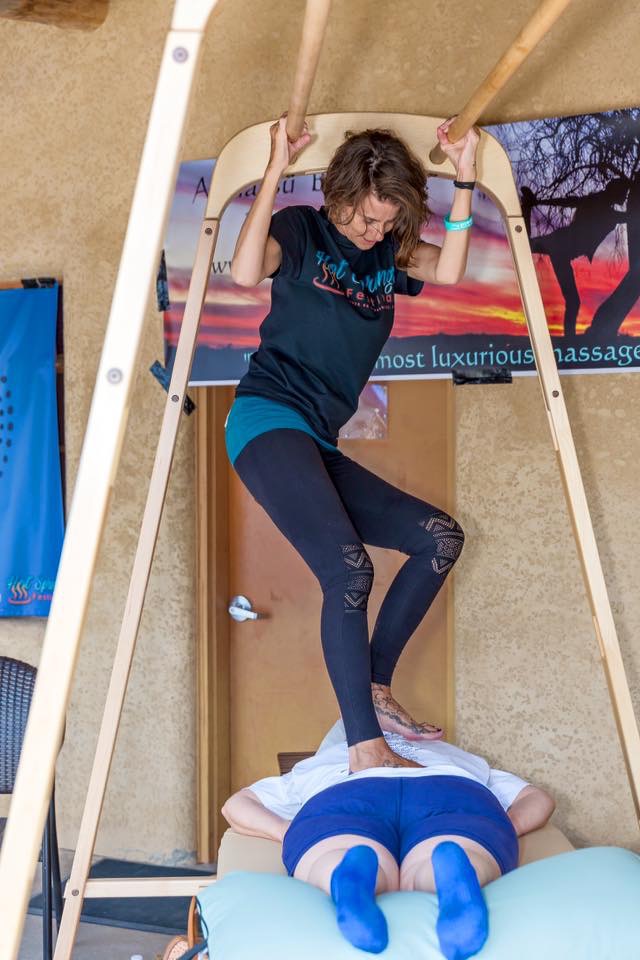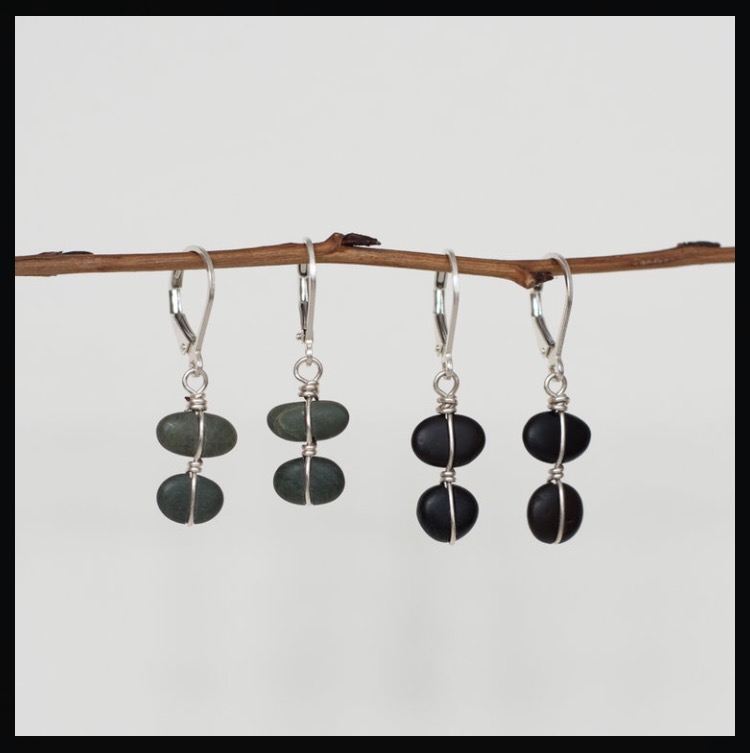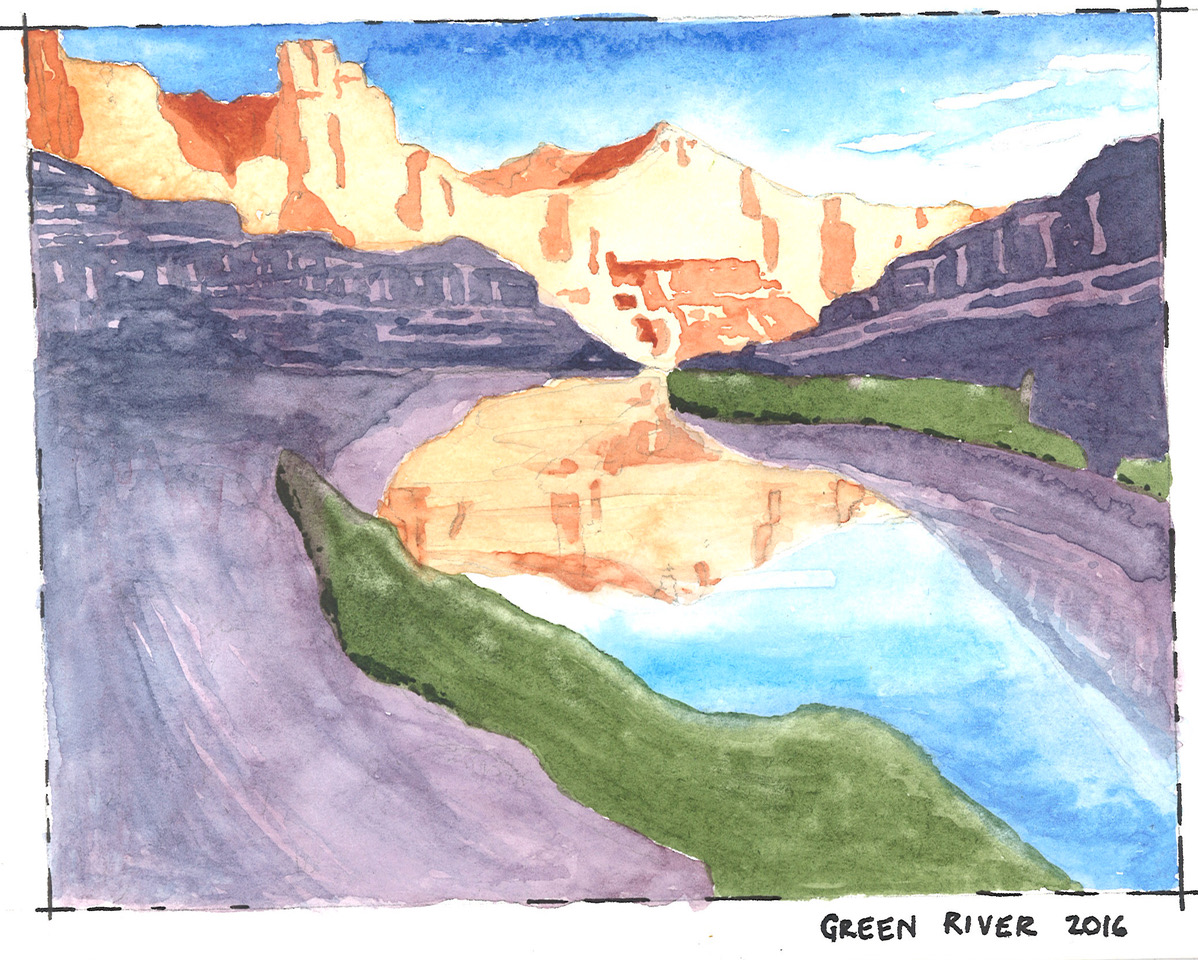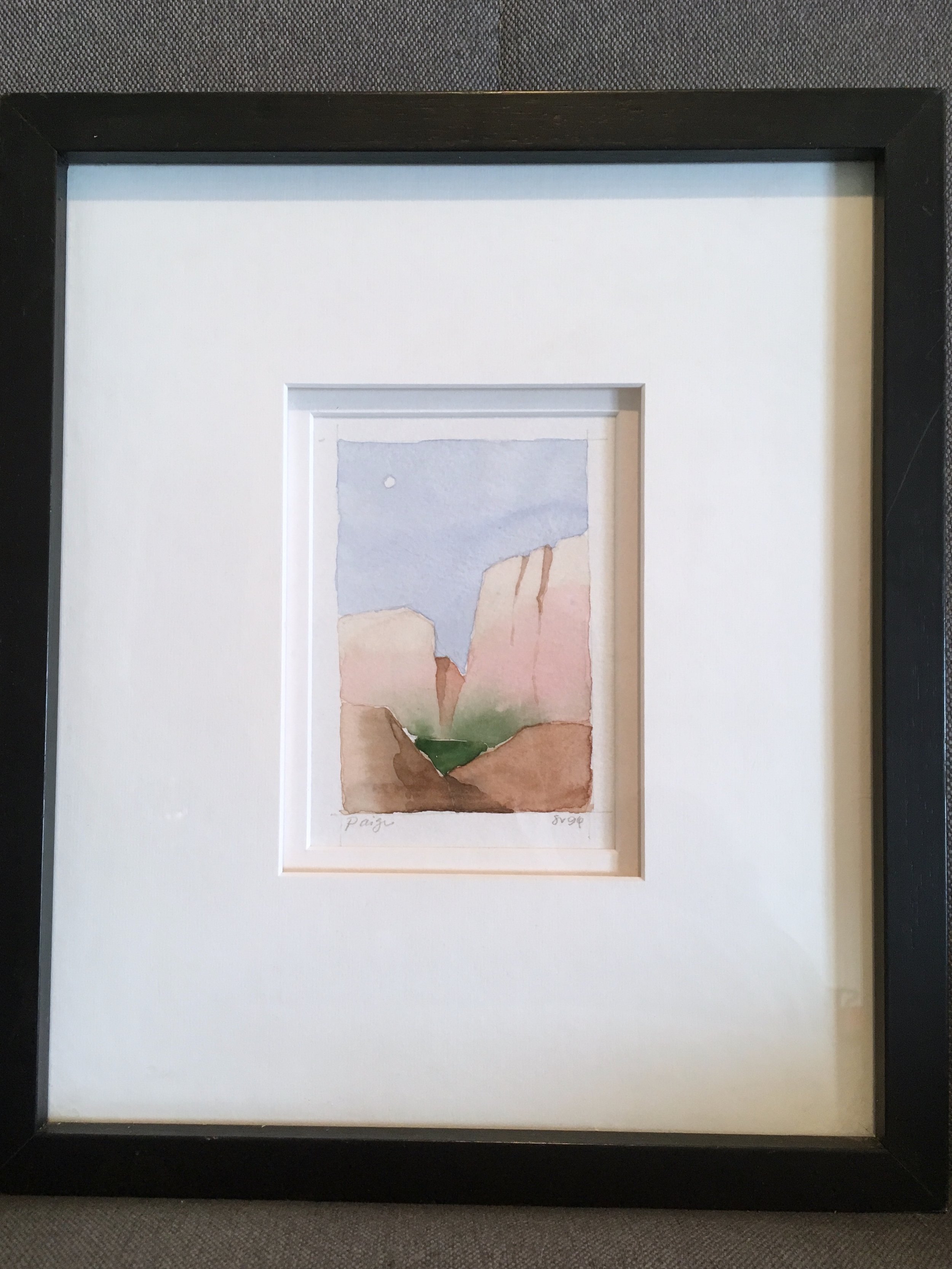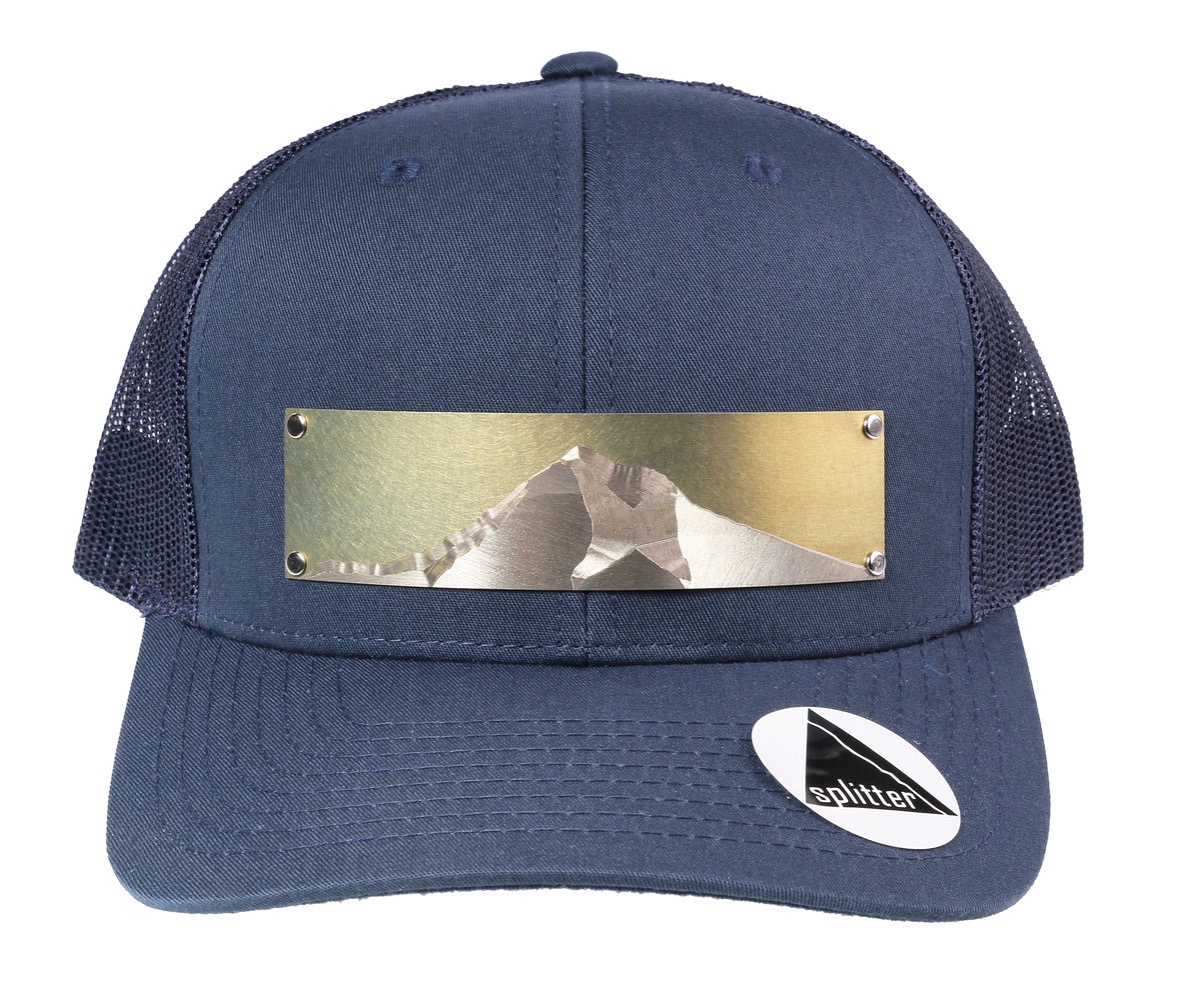 Hannah Dwyer - Prints, Cards, Journals
Jack Clinton - Author of Clovis
Jerry Antolik - Painting the West for over 40 Years
Mick Tresemer - Climbing Rope Artwork
Kristen Lovelace - Custom Artwork, Playing Cards, Prints
Dave Heerschap /Dave's Climb Designs - Custom Ridgeline Carabiner Coat Racks
Sugar Craft Cakes - Hand Cakes and Ice Cream Sandwiches
Peter Gilroy - Custom Jewelry
Erica Lyon - Watercolors
Alyse Dietel - Custom Artwork and Prints
Kate Rutherford - Suspended Stone Designs
Abe Lowham - Ceramics
Lander Art Center - multiple artists
Dannine Donaho - Screen-Printing
Alchemy Co-Op - multiple artists
Pingora Yarns - Fiber
Boulder Denim - Stretchy Jeans
Jim Herrington - Author of The Climbers
Erin Bohler - Acrylic, Watercolor, Multimedia
Jaimie Warnick - Wirework, Metalsmithing, Lapidary
Virginia Sitzes - Printmaking
Leanne Callahan - Jewelry
Erica Shockley - Wire-wrapped Stone Jewelry
Erica Lyon - Watercolor and Pen
Alyssa Contway - Belay Optics
Samantha Gale - Fiber
Angie Payne - Photography
Zoe Rayor - Wearable Art
Michael Fitzgerald - Vayu
Mariah Weigel - Watercolor
Glenn Ritter - Climbing Tees
Excaliburger - Burger Food Truck
Tad Anderson - Printmaking
Worn Wear Wagon - make it new again, from Patagonia
Vaughn Skaggs - Glass
Katie Johnston - Silver Jewelry
Shawna Pickinpaugh - Ceramics, Watercolor
Lander Fly Shop - Rods, Reels, Swag and More
Gannett Peak Sports - Sidewalk Sale
Wild Iris Mountain Sports - Side Walk Sale
Rhino Skin Care - Try and Purchase Product
And more…sorry if we didn't get you on this list but you were here!